"I decided to do something special for myself..........I booked a boudoir shoot with A Vital Beauty Photo. Wow where do I begin! I was so excited to do this but of course a little nervous since I had never done anything like this before. From the moment I met Avital she made me feel relaxed, comfortable and at ease. I had my hair and makeup done as well for the beauty photo shoot. I felt so glamorous and was loving it. Of course I showed up with a suitcase of outfits, shoes and accessories and Avital was patient and assisted and helped me style and put it all together. The beauty photo shoot was so fun and a great memorable experience. Avital is a super talented photographer, personable and sweet. Avital is a true professional and I am thrilled that I chose her for my photo shoot. My photos are AMAZING and truly FABULOUS. I decided to print some images and make a book. I will treasure these incredible photos. I would highly recommend Avital and A Vital Beauty Photo in a heart beat."
-Caroline
"Avital is the such a wonderful photographer. She keeps everything fun, light and professional. I met her the same day of the shoot and the day spent together felt just like spending it with a close friend. She made me feel confident and beautiful which showed in all the pictures. I couldn't have been more happy with how the pictures came out. I look forward to working with her again!"
- Debbie W
"Avital is a pro and she made me feel so comfortable, which resulted in a fun, relaxed photo shoot and beautiful images. Her passion and enthusiasm for photography really shines through and she has a great eye. She does whatever she can to ensure the best shot. The pictures came out amazing -I never thought I could look like that! -Jessica M.

So I gave the album to my husband yesterday and of course, he loved it! We actually cried together for a little bit. It was a beautiful moment. He said he was so proud of me knowing how insecure I've always been about my body. It was the best gift ever for him! He says he still can't believe I did it for him! Thank you! thank you! thank you!"
- Mrs. C
I just wanted to let you know I received the album and prints and I absolutely LOVE everything! The finished album far exceeded my every expectation and I absolutely love the prints. Everything came out truly amazing, I know this is an experience I will never forget and a gift that he will never forget!!
Thank you so much for everything!!!
-Patti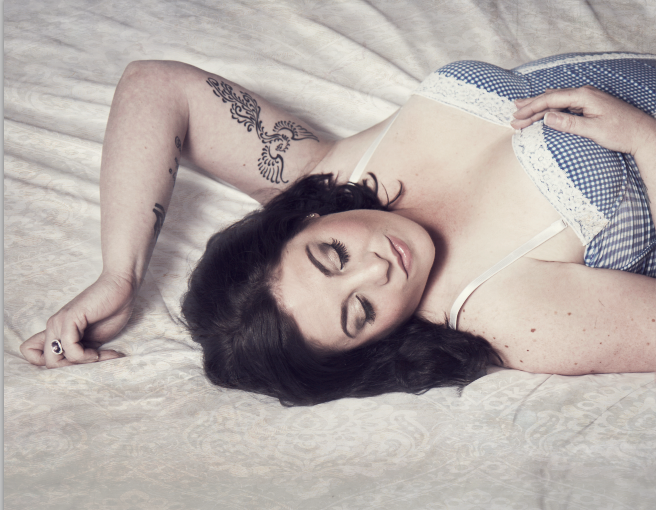 "Dear Avital, "You don't take a photograph, you make it." - Ansel Adams
I feel that this quote from Ansel Adams could not be more true. You made every minute of our photo shoot a wonderful experience. The photographs you have taken are ones that all parties involved -Photographer, Model, and Viewer --can find beauty in. This would not be possible without your talent and creative vision (and of course the fabulous make-up & hair styling ). Thank you so much for creating images I will enjoy and cherish for a lifetime!"
- Ms. Amy P
I was completely stumped when thinking of a wedding gift for my groom-to-be. I decided to do a boudoir beauty shoot with A Vital Photo and give him the album on our wedding night. It was a smash hit! Avital made me feel absolutely gorgeous and completely comfortable, and I was amazed at how awesome the pictures came out! I couldn't believe the beautiful woman in the pictures was me! I'm in no way a model, but I felt like one the day of the shoot. I would recommend Avital and A Vital Photo to any bride and to any woman looking for a great gift not only for her partner, but for herself! You'll be amazed at how beautiful you will feel!
-Debbie
NOW is the time to book your shoot! Don't worry about the scars, the few extra pounds, the cellulite....I will strategically pose you so you only see the best most glamorous version of yourself! My love for boudoir photography grew out of my own insecurities and I love making women forget theirs! I want to help YOU feel comfortable and beautiful in your own skin from now on!